It's International Women's Day And We're Celebrating The Women At BMD
Our team of fabulous women make up over 60% of our workforce, including our Director and Co-Founder Laura Bradley, who started the company with her business partner Ryan Murphy back in 2011. Our company structure has women at every level of the business, each at different stages of their life and careers. Their collective richness of experience, talent, creativity, strength and compassion is an essential part of BMD and this week we're dedicating time to meet some of these incredible women to discuss their careers, gender equality and get some advice for the next generation!
Laura Bradley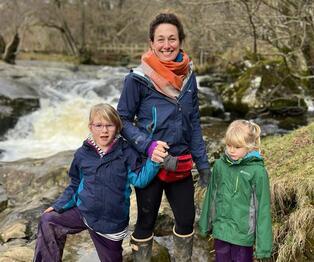 Laura Bradley
In the twelve years since Laura Bradley set up the landscape practice BMD with her business partner Ryan Murphy, the business has grown from a kitchen start up to a thriving enterprise with a 40 strong team of landscape architects and ecologists.
As part of our week-long celebration of the women behind BMD to mark International Women's Day, Laura shares her reflections on the power of women in business, and the benefits of growing older.
"As a woman, and joint leader of an incredible team that is made up of over 50% women, I should be well placed to recognise the super power of women, and yet I continue to be amazed and delighted at how powerful a force a group of women can be.
At BMD our team of women includes landscape architects, ecologists, finance and admin managers that cross five decades in age. In our industry we work alongside brilliant engineers and architects, shrewd and savvy clients, smart lawyers and financiers, and all of us are mothers, carers, sisters, daughters and friends alongside our day jobs. I am in awe of these women! Our collective experience in meeting the needs of others gives us an empathy and kindness that complements our business skillsets and increases our potency. How brilliant we all are!
Getting older brings with it new challenges, but a fresh perspective, and the collective wisdom of our women in business is a precious resource that when shared can bring about great change. Let's continue to be the future."
Joanne John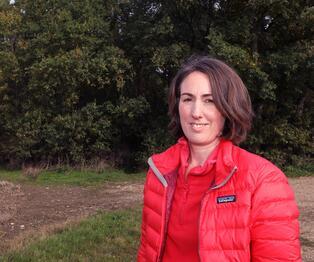 Joanne John
Our next article of 'The Women Behind BMD' is dedicated to Joanne John, one of the BMD associates. Jo discusses what inspired her pursuit of Landscape Architecture, how the profession has changed over her career and the advice she'd give to her younger self.
"I always had a keen interest in the outdoors, spending childhood holidays in the Lake District, walking, cycling and horse riding. My father was a Geography teacher and always had OS maps out to plan a walk or an adventure. I studied Geography and Art at A-level and wanted a career that combined my love of the natural environment, being outdoors and design. My mother directed me to Landscape Architecture and I went on to study at Leeds Metropolitan University where I gained my BA Hons and Diploma.
When I started as a 'year out' in 2005 there were certainly more males in the industry, and female landscape architects were a minority. I now work at BMD where there are over 60% females in the practice.
I have been very fortunate in my career and always felt I have been treated fairly as a female Landscape Architect and worked with some amazing clients, consultants and colleagues who have treated me with equality.
One of the hardest challenges as a female in any industry is if you decide to start a family, that is when the dynamics shift and your priorities change. As a working mother, I have to juggle all the 'mum' admin alongside the demands of work. I enjoy my work and love being a mum, there is no magic formula and I continue to try and achieve the right work life balance.
My advice to my younger self is to be 'kind to yourself', a happy working woman is a happy mother. In the workplace surround yourself with people who make you happy, laugh and who are there for you in need. Finally maintain a healthy work-life balance, finding a way to switch off from work mode. For me it is getting out into nature, riding my horse, going on a bike ride or walking the dog with my family. Taking the time to focus your energy on things other than work can provide you with the balance and clarity that truly puts life into perspective."
Gemma Hutton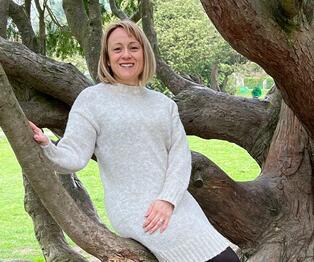 Gemma Hutton
The third article of 'The Women Behind BMD' focuses on our Office Manager, Gemma Hutton - reflecting on the women who inspire her, views on gender, the challenges of being a working mum and the advice she'd give to those starting their professional career.
"Throughout my career I've been lucky to work with some incredible women who have inspired me in their own way. In my role as Office Manager, I strive to use my skills and strengths to improve and contribute to our working environment through guidance and support.
Unfortunately, I feel that there is still not complete equality. Women are still paid less for similar roles and tend to take most responsibility for childcare and other duties. I think we are often less likely to promote ourselves than our male co-workers and we sometimes fail to give ourselves credit on our capabilities. I think women have very different experiences to men throughout their lives. Society teaches us how to handle and overcome different situations. It is important to have a balance of a male/female approach in a company to be effective and provide equal opportunities for all.
As a working mum, I often suffer with "mum guilt", not being able to attend all school events, pick-ups etc and always strive to find that balance.
Growing up with an amazing role model of a working mother who ran her own business, taught me the importance of drive, determination, and resilience. This has helped shape me into the woman I am today.
I am extremely grateful and fortunate to work in an environment alongside some amazing women who constantly support, uplift, and empower each other. We're not just colleagues but friends too. We laugh, we brainstorm, and support each other always.
As a mother of three daughters, I have noticed there is so much pressure on young women to know their career path at an early age. To them I say - never doubt yourself, have confidence in yourself and your abilities. And do what makes you happy. See setbacks as lessons to develop, these are often a good opportunity to demonstrate your skills.
Above all, be yourself. Let's celebrate our achievements, continue to break barriers, and inspire our next generation of women."
Amber Reglar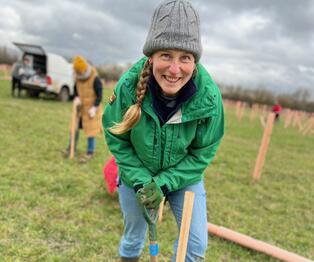 Amber Reglar
Our fourth post of celebrating 'The Women Behind BMD' focuses on Amber Reglar, a Consultant Landscape Architect, discussing what inspired her career choice and the challenges of having her own company.
"A love of outdoors and nature drew me to this challenging but rewarding career. Inspired by a sophisticated Design Godfather (black polo necks and Le Corbusier glasses), I wanted to head to the city but got waylaid by a snowdrop enthusiast who opened my eyes to the extraordinary detail of plants. That hooked me!
The profession feels more diverse and inclusive than when I first started as a junior, folding A0 paper plans! Technology has made work more adaptable and there is much less wasted time (and paper!)
In my first job there was just myself and Glennis, who ran finance with an iron hand, but after a few years the number of female colleagues grew! I have worked with an array of women, from those just starting out to mothers who achieve miracles of time management.
Landscape architecture is a broad industry but it's a profession where I have been supported to be the best I can be. I have always felt that the opportunities are equally available to those that push for them.
As a consultant I am lucky to work with a great team at BMD, allowing me to get involved a range of projects, but I also get to work with individuals in a far more intermit way for my garden design clients.
Being a sole trader, most of my challenges are minor and commonly shared by anyone trying to wear all the hats at once: tax returns, chasing clients, trying to fix printers. The real challenge has been to be truthful about my own abilities and the parameters I will work within when it comes to project work.
Our planet is in difficulty and every change we can make is important. As part of a team, I get the opportunity to share the fascinating subject of planting design with other team members and show them the positive steps that need to be made.
To those starting their career, I say be kind to yourself. Each and every person on this planet is unique, we can't be replicated. Embrace that!
On a more practical note, buy a decent flask for site visits and keep sketching!"
Date published: 06 Mar 23